Aristo feels being socially responsible and sustainable in business is very important. This is why our venues, Aristo Amsterdam, Eindhoven, Utrecht CS and Utrecht Lunetten, have been awarded the Green Key Gold certificate for years in a row. The Green Key award is the leading standard for excellence in the field of environmental responsibility and sustainable operation.
Sustainability at Aristo venues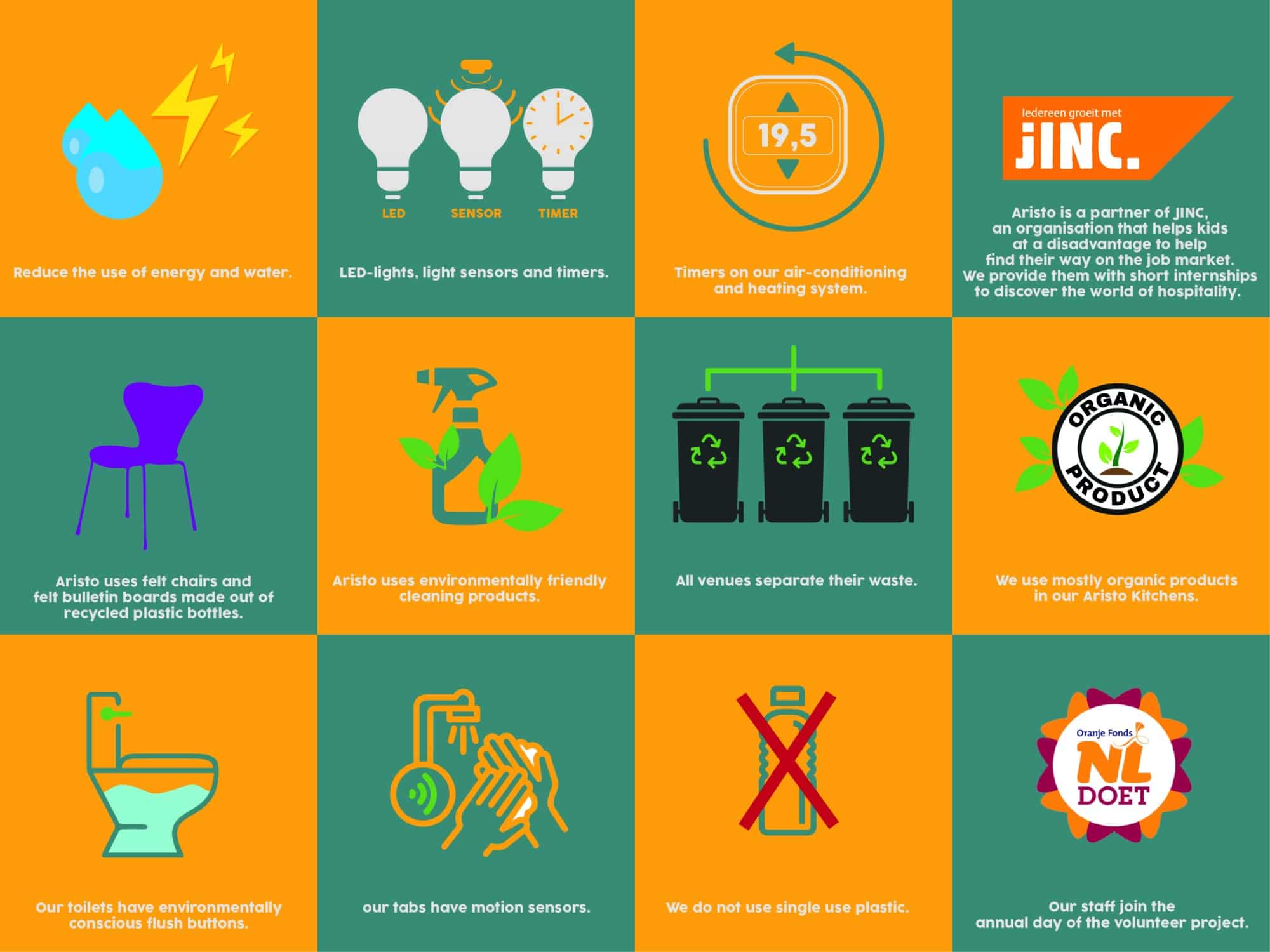 Aristo meeting center wants to encourage everybody to be socially responsible.
Being sustainable is more than just not leave the light on or turn down the heat. Aristo has a Green Key Team that reflects on innovation, sustainable solutions, such as food waste, training our staff and more.
We try every day to be a little bit more sustainable. Here is how:
Reduce the use of energy and water
LED-lights, light sensors and timers
Timers on our air-conditioning and heating system
Aristo is a partner of JINC, an organisation that helps kids at a disadvantage to help find their way on the job market. We provide them with short internships to discover the world of hospitality.
+ Find out more
Aristo uses felt chairs and felt bulletin board made out of recycled plastic bottles
Aristo uses environmentally friendly cleaning products
All venues separate their waste
Our toilets have environmentally conscious flush buttons and our tabs have motion sensors
We use mostly organic produce in our Aristo Kitchens
We do not use single use plastic
Our staff joins the annual day of the volunteer project "NL Doet"